Shopping Cart
Your Cart is Empty
There was an error with PayPal
Click here to try again
Thank you for your business!
You should be receiving an order confirmation from Paypal shortly.
Exit Shopping Cart
| | |
| --- | --- |
| Posted on September 30, 2015 at 3:20 PM | |
David Royko
September 30, 2015
In response to John Robison, Psychology Today, "Does Neurodiversity Whitewash Autism?" (Sep 29, 2015)

https://www.psychologytoday.com/blog/my-life-aspergers/201509/does-neurodiversity-whitewash-autism

~~~

As the old saw goes: Write what you know.

John Elder Robison does that, beautifully. Even when I disagree with him, Robison is, hands down, my favorite writer with autism, describing it from the inside with skill, insight and humor.

Today Robison is writing about something he does not know: My son Ben.

Ben also has autism. When I write about Ben and his autism, I am an expert. Because of the vast changes in the meaning of the word itself since Ben was diagnosed in 1995, I usually refer to his condition as "severe autism."

I would never speak for Robison or his experience. I want to learn from it. He provides some insight into our own son's internal world. At least, we think he does.

But Ben, a young man at 22, can not express himself like Robison can. Far from it.

I am, absolutely and guilty as charged, one of those parents who loves my son and hates his severe autism.

I'm not simply, as Robison labels it, blowing off steam when I say that Ben's autism is a destructive disorder that we hate. How could we NOT hate it?

It has kept Ben from being able to live with his family, even in the same state, since he was 12, because his needs are so great. After decades of dedicated professionals working with him, Ben's life remains severely restricted. He requires supervision 24/7 and we have seen nothing to suggest that will ever change. Ben must depend upon others for, well, almost everything. When his mom and I are on our deathbeds, that dependence will remain and it terrifies all parents like us.

For Ben and many like him, it is not a simple matter of Intellectual Disability and a lowered IQ.

In fact, Ben's basic intelligence is probably much higher than he can communicate. The communication problems stemming from his severe autism (and yes, he's been exposed to many alternative communication devices and techniques, some helping to a point) only add to his anxieties, which are at the core of his functioning. Whether it's his frequent pacing, or occasional aggressive acting out, it all comes, at least in part, from fear and anxiety and being unable to express or handle it. Feeling tense and anxious from the moment your eyes open in the morning, all physiologically driven, layered upon severe difficulty understanding so much of what we take for granted in our minute-to-minute lives – I hate to even imagine.

But we have had to do more than imagine it. We have seen it, felt it, heard it, and battled it his entire life. Not him -- It. It is the enemy of our son. It is autism.

I would never dream of telling Robison or anyone who feels as he does that his autism is a disorder whether he likes it or not.

Ben's severe autism is a destructive disorder.

As an analogy, Robison mentions divorce and that "parents are told not to criticize the ex-spouse in front of the kids, because those kids are half him (or her)," and that telling those with autism "that you hate it is just as corrosive as saying you hate our other parent."

In my work as a psychologist and, for the past 25 years, director of a large court system's child custody and divorce mediation services, I've given the same advice literally thousands of times, and I see a different analogy between these worlds. Criticizing the other parent in a divorce is not the same as criticizing autism. If using divorce as an analogy, autism is not the other parent, autism is the divorce itself. It is severe autism that is causing Ben's misery, not our opinion of it. A person never "chooses" to have autism, even if they have a life that successfully accommodates, or is even improved by it, and a child virtually never chooses divorce for their parents even if the divorce ultimately reaps positive benefits for everyone involved.

Robison believes that "If you're not autistic, it's not yours to hate or say."

I get that, if one does not consider autism a disorder, but a difference. To hate somebody or something for simply being different is vile.

Ben's severe autism is also vile. For all it has destroyed, hating it is not.

Hating it is natural.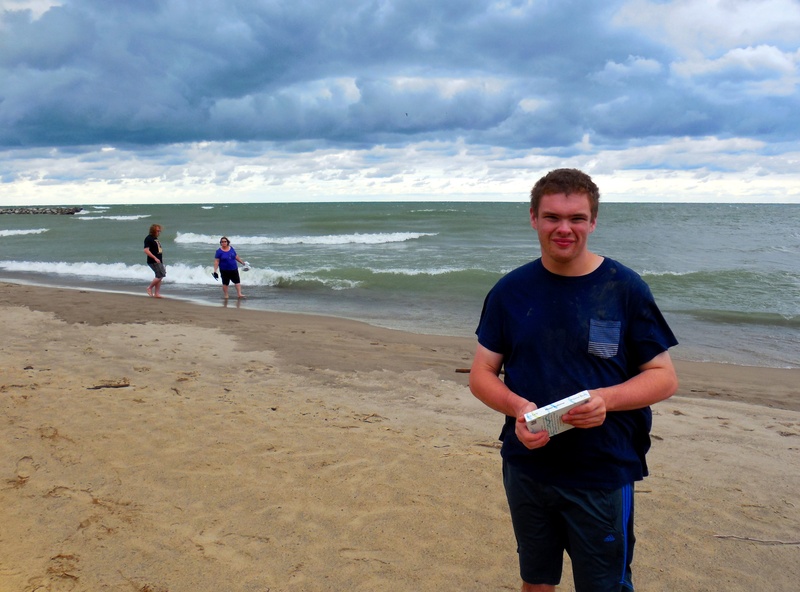 Categories: None
/