Shopping Cart
Your Cart is Empty
There was an error with PayPal
Click here to try again
Thank you for your business!
You should be receiving an order confirmation from Paypal shortly.
Exit Shopping Cart
| | |
| --- | --- |
| Posted on December 8, 2015 at 10:25 AM | |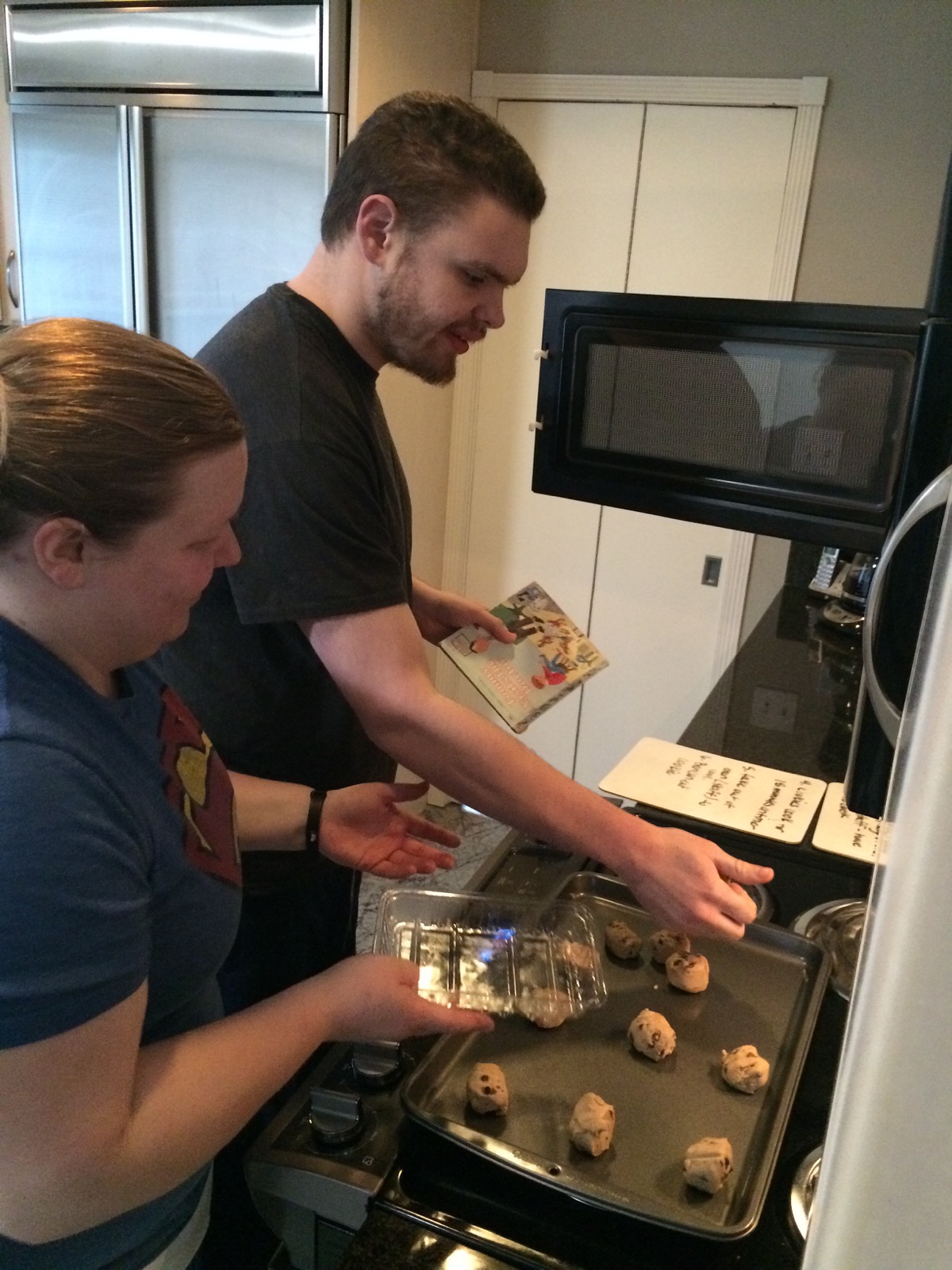 Michelle helps Ben bake cookies as he demonstrates a degree of delayed gratification we never could have imagined! Thanks to Ben's house for the pic. And notice, as with every picture ever taken of Ben, one hand is holding a book (and probably not a cookbook). Ben owns many books, and he is constantly swapping them out and he always seems to have a specific book in mind when he seeks a replacement. He's a man of letters. (And cookies.) It's his version of a security blanket. Ben used to carry multiple objects, sometimes trying to haul a stack of toys and books more than half his height. His first residential placement in Oconomowoc weaned him to his one-book-at-a-time regimen, which he might continue for the rest of his life. One thing I've written about before is what Ben calls "Juggling." In a favorite video, a gorilla is carrying a stack of books when he slips and falls, tossing them into the air. Another character says, "Juggling!" We can be walking through a parking lot when I'll hear something flutter down from above -- a book Ben has flung. It's why his bedroom's ceiling lamp is busted. Same thing in a store or anywhere else, really, where the gentle flutter comes only after a loud "Bang!" on the ceiling and the happy cry of "Juggling!"

Categories: None
/